Office           (301) 824-7151

Office Hours

Monday - Friday            7:30 a.m. - 5:30 p.m.

Saturday                      9:00 a.m. - 2:00 p.m.





Extended Evening and Weekend Hours  

(available by appointment only)

Offering 24 Hour EMERGENCY service  

(call for details)

*Please do not email any photos or attachments; they will not be 

accepted without express written permission.

Thank you for your understanding!

When it's YOUR home, Quality Counts!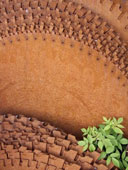 Contact Us